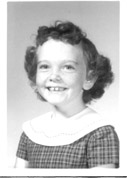 My Page A Day is the brainchild of cartoonist, illustrator, Shannon Parish.
After spending over thirty years in ministry, including teaching and mentoring individuals, children and families, Shannon has seen a way to communicate through the simple art of coloring pages.
Children and adults alike benefit from coloring activities – whether the child is coloring OR the adult! Coloring pages are great stress relief, open communication, are fun, and in many cases, educational.
My Page A Day provides you with more than just coloring pages and educational art projects for children. You'll learn how various personalities, motivations and learning styles play into a child's growth.
It's these elements (and more) that create a healthy family environment. Sadly, most of us were never understood as children, and were actually punished for our personality, motivational and learning styles, than we were for our actual disobedience.
In an effort to bring understanding and growth to create healthy families and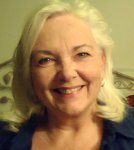 individuals, I've created this site to give you fun and entertaining coloring pages, tips, tricks, craft ideas, conversations and examples to celebrate life and living…. through a child's eyes and through the eyes of a cartoonist who has lived it and learned from it and continues to learn from 'it'.
"It" being the understanding of what makes us unique and an original work of God's handiwork on this planet.  Grab your crayons, colored pencils, paints and imaginations … and join me in discovering the world of Creation …