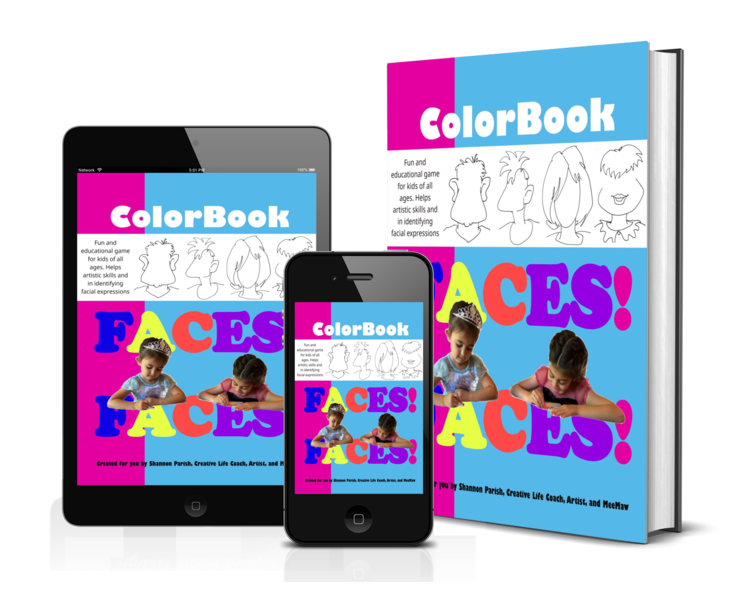 ColorBooks

are fun and educational.
They educate and entertain for hours on end… forever!
This fun and educational ColorBook brings smiles to both children and adults. As a PDF formatted book, you will have hours of fun … for years to come!
Print all the pages, or just one at a time. Color with friends, play games with your friend or family by taking turns adding to the same face.
Keep it at home, or take it with you when you travel!
More ColorBooks are on the way!
If you'd like to be informed when a new ColorBook is posted, email me! (And don't forget to send me your child's favorite finished page to post in the Kids Gallery!)
Meet Creative Life Coach, Shannon Parish
Life Coaching is not counseling or therapy but involves special training to listen deeply and support you in guiding you to the answers and solutions that you need to move forward in your life, relationships, business and/or ministry.